Ricky Martin!!!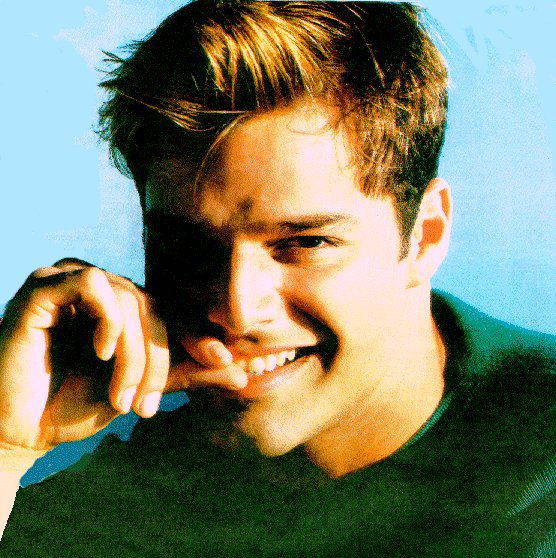 ---
Other Ricky Martin sites to mention:


The Official Ricky Martin Homepage Everything you need to know about Ricky Martin.
Vuelve! All the news about the new album, Vuelve
Ricky Martin's Official Fan Club Warning! This is in Spanish!
Sharon Smith's Unofficial Ricky Martin Homepage
Ricky's LA Connection
Latin Music Online Latin Music Online's Profile of Ricky Martin
You can also e-mail Ricky Martin's manager at: angelomedina@compuserve.com
---

Who is Ricky Martin do you ask? Well, he is one of the most popular singers
in the world at this moment. He has two top-selling, multi-platinium albums and is currently the hottest performer on five continents. He was born December 24, 1971 in Puerto Rico and his full name is Enrique Martin Morales. He first gained attention as a member of the Latin pop group, Menudo. In addition to singing, Ricky has also acted in several Spanish telenovelas. However, he is best known to American audiences as Miguel Morez in the soap opera, General Hospital. Ricky has also performed on Broadway in the role of Marius in the musical, Les Miserables. Also, he is the voice of Hercules in the Spanish dub of the Disney movie. You can hear a song from the movie on his new album, "Vuelve". However, Ricky Martin is best known for his international hits, "Maria" and "Te Extrano, Te Olvido, Te Amo" from the international best seller, "A Medio Vivir."
If you're like me and you have a hard time hearing the exact lyrics in the song "Maria" well then this is your lucky day because here are the lyrics:

&nbsp

&nbsp

&nbsp

MARIA (4:23)
( Ian Blake, KC Porter, L.Gómez Escolar)

Ella es, una mujer especial


Como caida de otro planeta
Ella es, un laberinto carnal
que te atrapa y no te enteras

Asi es Maria,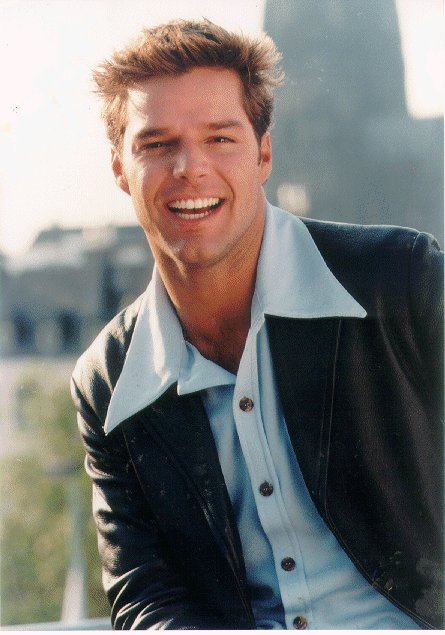 Blanca como el dia
Pero es veneno,
Si te quieres enamorar

Asi es Maria,
Tan caliente y fria
Que si te la bebes,
De seguro te va a matar

Un, Dos, Tres
Un pasito pa'delante Maria
Un, Dos, Tres
Un pasito pa'atras
Aunque me muera ahora, Maria
Maria, Te tengo que besar

Ella es, Como un pecado mortal
Que te condena poco a poco
Ella es, Un espejismo sexual
Que te vuelve loco, loco

Asi es Maria,
Blanca como el dia...

Asi es Maria,
Tan caliente y fria...

Un, Dos, Tres
Un pasito pa'delante, Maria
Un, Dos, Tres
Un pasito pa'atras
Aunque me muera ahora, Maria
Maria, a mi que mas me da.

Lyrics courtesy of Marika's Ricky Martin Page
---

Currently, the song "La Copa de la Vida" from Ricky's new album, "Vuelve", is the official song of the World Cup of Soccer 1998. He will be performing the song at the opening ceremonies in June.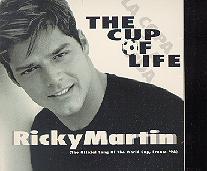 This song has been released in English under the name "The Cup of Life." His first English album is due out this autumn while the music video for the song "La Bomba" will premiere this summer. In addition, Ricky is touring the world promoting his new album "Vuelve." He will be in Asia and South America this summer on tour. You can also hear Ricky Martin sing a duet with Australian singer Tina Arenas for the theme of Antonio Banderas' new movie, "The Mask of Zorro" due out in late June in the United States. Also, beginning March 20th, Ricky appears in a Japanese commerical for the car maker Suzuki. Ricky sings the song "Maria" while driving the company's new scooter, "Verde."
---
Thanks to

for some of the images!
Other photos courtesy of The Official Ricky Martin Fan Club!
---
Un, Dos, Tres Maria !!