Rachel: All about Me
An Introduction
Hi! This is my house. Well, not really. It's Holyrood Palace in Edinburgh, Scotland. I found it one day on the Official British Monarchy Page. Well, this page is all about me and my likes and dislikes. I know you probably don't care but since you found this, why not stay and learn something about me. Well, here are the basics. My name is Rachel Whitmore and I am eighteen years old. I live in Columbia, Maryland and attend Oakland Mills High School. I will be attending the George Washington Unversity in the fall. Now, on to the stuff that I like!!



---
What I Love!!
One of the things I love are British Actors and Actresses. Among some of my favourites (since we're on the subject, I decided the spelling should match) are Kenneth Branagh, Emma Thompson,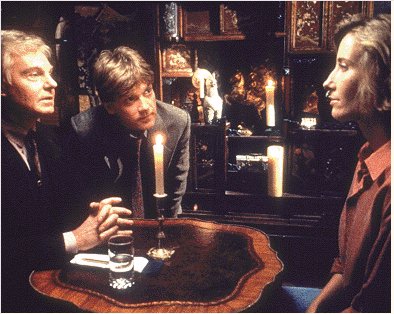 Derek Jacobi, Hugh Laurie, Helena Bonham-Carter, and Peter O'Toole. I can recommend tons of movies that I love with these marvelous people. However, for me, the must sees are A Room with a View, Much Ado About Nothing, and How to Steal A Million. How to Steal a Million also stars Audrey Hepburn,

another of my favourites. To quote the promo, How to Steal a Million is "A movie about those who appreciate the finest things in life....for free!" I also like British television shows. My favorites are Are You Being Served?, Sharpe, and Keeping Up Appearances.
---
Music
What kind of music do I listen to you ask? Well, a bit of everything. Right now I really like opera (La Traviata is my personal favorite) and Latin music. Currently I'm listening to Ricky Martin's new album "Vuelve." To learn more about this artist, go to The Ricky Martin homepage for more information, video, and soundclips. Or you could visit our very primitive Ricky Martin page. Also,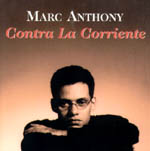 I really like Alejandro Fernandez's new album "Me Estoy Enamorando." The album is mostly pop but a few songs are ranchera, so it's a nice mix. The Spanish artist Alejandro Sanz is also an artist that I just recently discovered. Click on the following link to hear the song Corazón Partío from his album "Mas." Or, you can go to la Página de Alejandro Sanz using the link. There is an English index but everything else is in Spanish. Another artist I also like is Marc Anthony, one of the most popular salsa singers around. To hear a sample from his new album "Contra la Corriente" just click on the link: Y Hubo Alguien. (Note: You must have RealAudio 3.0 and minimum of 28.8 modem to hear the soundclips!)

---
Back to the Main Page!
or
e-mail me at campfire@erols.com